Automation Module LITE for Free download
Free permanent license for 100 computers and an administrator​
Get free license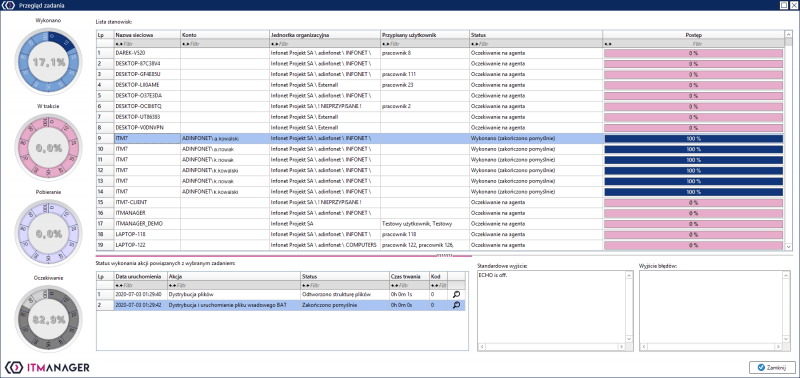 AUTOMATION MODULE LITE
ITManager system automation module is a response to the current requirements of IT teams. Responding to our customers' needs and based on our engineers' experience gathered during implementation works, we have created a tool that supports administrators in their everyday tasks. As a result, we introduced the functionalities that have only been available so far in international Enterprise class systems. Wiele z tych funkcji dostępne jest w darmowej wersji modułu – w wersji LITE.
BENEFITS
free permanent license for 100 computers and an administrator
full deployment support
3-month maintenance service support, including updates
LITE version main functions
task wizard
operation templates
application and script installation
files and folders distribution
bulk message sending to users
The LITE version also includes standard ITManager functions
centralized list of the registered workstations and their activity statuses
organizational and location structure management
Active Directory integration
Predefined template actions include:
distribution and installation of:
– MSI packages
– MSP fixes
distribution and launch of:
– BAT files
– PowerShell scripts
– EXE files
CMD execution
REG files distribution and import
files and folders distribution
process termination
system service starting, shutting down, and restarting
Order free Automation Module LITE
Fill in the form. Our consultant will contact you in order to installation.
The free license must be activated within 30 days from the date of order.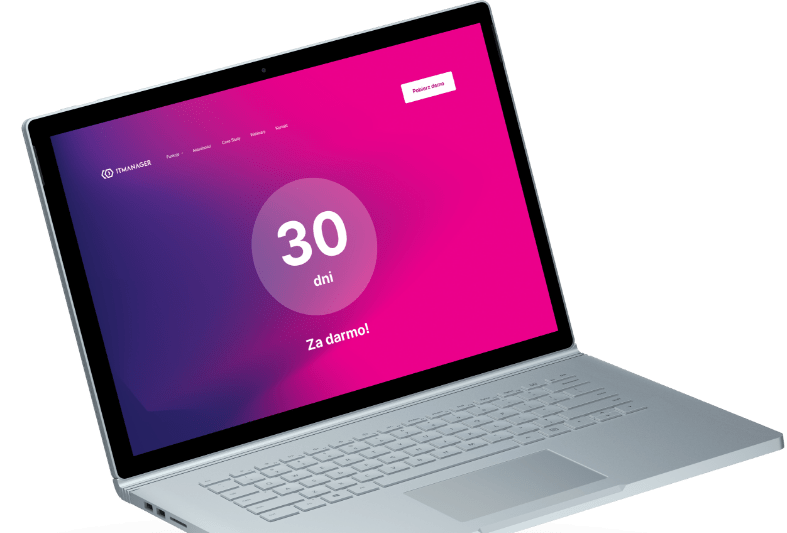 Download the demo
30 days test period full functionality technical assistance own test environment automatic installer.
Download trial