OUR GOAL
We started by consulting the IT team on the desired effect of the deployment. The primary objectives were:
fast inventory of the hardware the IT department is responsible for
software legality checkup and licenses management
legacy remote work VNC solution replacement with an adequately secure system
launch of HelpDesk portal for all-in-one user contact and incidents support
deployment of the GDPR compliant process for IT systems and personal datasets access permissions requests handling
DEPLOYMENT COMPONENTS
permanent licenses delivery
system deployment and configuration
launch of Access Management module that supports GDPR regulations compliance
training of both the IT team and the selected employees
DEPLOYMENT
We started the deployment by configuring system agents (such as hardware/software scan cycles or remote desktop policies) and major functions configuration. The installation of the first group of agents was completed using the ITManager built-in mechanism.
The successful completion of the first stage of the installation enabled us to distribute the install package with the system agent to other computers, using the customer's Active Directory (GPO). Thanks to the system software identification, we were able to present workstations software report on the first day of the deployment. At this stage of the deployment, the City Hall software management team was trained on the proper tool use. By activating HelpDesk module in its default configuration, the users were informed on the new IT department communication channel in no time.
At the end of the first week, 200 new tickets were submitted. HelpDesk portal launch also included remote workstation support mechanism, including tools such as safe remote desktop, and unattended software installations and scripts that do not require a physical admin presence. The final stage of the deployment was modeling permissions request workflow for the customer defined IT systems and personal datasets.
The data security administrator consulted on the workflow modeling process, which significantly sped up production launch of the system. Upon the deployment completion, both the IT team and the designated City Hall employees were trained on the ITManager functions in the production environment. The project was completed in January, within the agreed timeframe.
MODULES LEVERAGED
#AssetManagement
#LicenseManagement
#RemoteAccess
#HelpDesk with #AccessManagement add-on
CONTRACT COMPLETION TIME
1 month
Jeżeli masz pytania lub chcesz przekonać się jak system sprawdzi się w Twojej firmie, skorzystaj z bezpłatnej konsultacji.
30 dni okresu testowego pełna funkcjonalność instalacja przez naszych specjalistów własne środowisko testowe wsparcie techniczne dedykowane szkolenie.
Order free consultation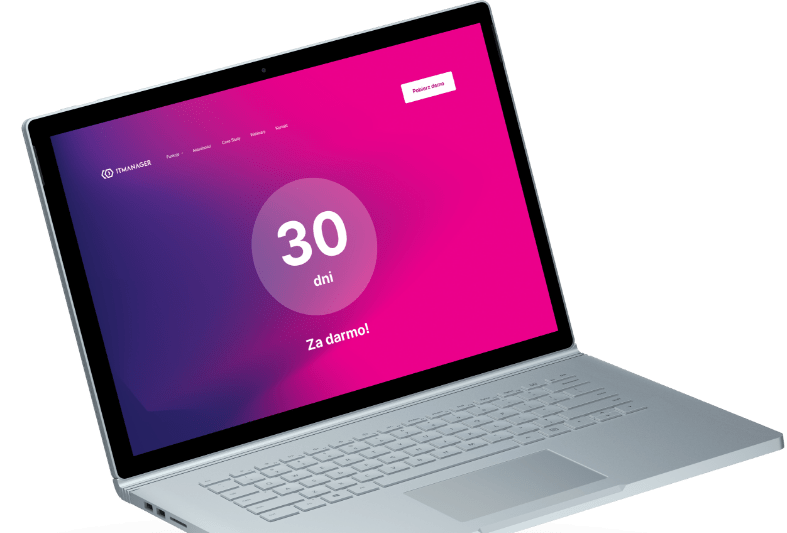 Download the demo
30 days test period full functionality technical assistance own test environment automatic installer.
Download trial