Workstations configuration inventory module
includes the following functionalities:
automatic hardware configuration scanning of the registered workstations,
installed OS information readout,
periodical identification and inventory of the installed software,
scanning of files (e.g. multimedia content),
hardware and software changes analysis and deviation detection,
workstations online/offline status readout,
PC on/off time logging,
workstation records wizard and workstation records printing,
key workstation parameters monitoring (CPU, RAM, and HDD load),
built-in inventory reports.
Computers and
Software Configuration Database Module Description
Automatic hardware and software identification allows administrators to constantly monitor computer infrastructure. With ITM agent installed on a computer, the system can read the exact hardware configuration (including CPU, RAM, HDD, and BIOS) and collect software information. Using the built-in software signatures database, the administrator can make certain the scan results are correct. The mechanism also recognizes portable applications. Additionally, the system also scans HDD files according to the masks defined by the administrator (e.g. music, movies). The workstations list built into the console allows for transparent and ergonomic management of the company's computers. The console interface offers various modes of workstations presentation (lists, organizational structure, location, network structure) and an overview of individual workstations activity. Extensive reports will help you plan hardware replacements and list the operating systems and applications installed. The system has a built-in mechanism that informs administrators (via email or SMS alerts) about detected irregularities. The above-mentioned features allow administrators to efficiently manage computers in environments with up to 10,000 workstations.
Benefits:
up-to-date knowledge of your computer configurations,
central management of workstations infrastructure,
easy purchase/budget planning,
oversight of user's interference in the company's hardware and software.
If you have questions or want to see how the system will work for your company, take advantage of a free consultation.
Make a free appointment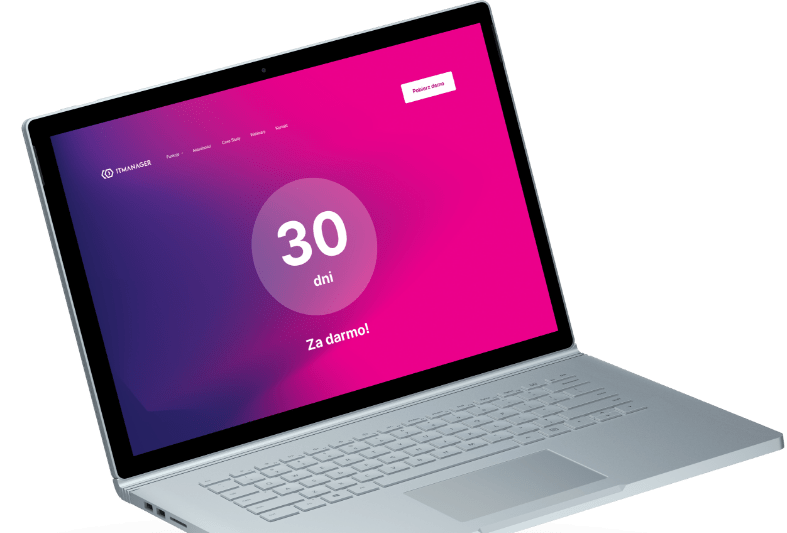 Download the demo
30 days test period full functionality technical assistance own test environment automatic installer.
Download trial