LAN Monitoring
selected subnets scanning,
device names and types recognition,
device status readout (online/offline),
network map (with graphic representation of device locations).
open ports readout,
running services readout,
device activity monitoring (alerter),
device management via http/https/SSH/Telnet.
Description
Using the system, you can configure an unlimited number of subnets, specifying the scanning range for each of them. The application automatically finds all the active network devices and reads their available information (device type, name, IP address, physical network interfaces, available network services). In addition, the detected devices are analyzed using SNMP, which provides detailed information for selected device types (toner and ink status, active router/switch ports). The collected information is analyzed in real time, resulting in an active network map of the detected devices. The alerter is a standard component of the network scanner, which informs the administrator about new network devices or unresponsive devices or services.
Benefits:
up-to-date knowledge on active network devices,
network traffic visualization on individual ports of network devices,
automatic network devices inventory (network resources creation),
printers status and printouts number analysis with SNMP.
How it works
1. Scanning:
a) a capability to configure an unlimited number of subnets, specifying the range or the network address and mask for the scanning process;
b) device discovery and recognition; device availability and type determination:
computer workstation (ITM agent installed),
printer (with SNMP),
network device, e.g. router, switch (also with SNMP),
manual device type determination, e.g. UPS, switchboard;
c) basic device network information synchronization:
device type,
DNS and/or NetBIOS name,
IPv4 address, MAC address, manufacturer (applies to the network interfaces),
physical network interfaces, available TCP network services;
d) TCP network services scanning;
e) printers and network devices information collection via SNMP (switches, routers):
model, location, description,
number of pages printed in black and white/color,
toner/ink level status,
physical network interfaces, devices connected to the physical switch or router ports (port mapping).
​
2. Alerts:
a) defining actions executed for the triggered alerts (events): e-mail, SMS, pop-up notification, speech;
b) low printer toner or ink level (less than x%);
c) new network devices detected or recognized (periodical check);
d) no ping response from the device (for the last x requests or x minutes);
e) no TCP network service response (for the last x requests or x minutes);
f) SNMP counter limit (version 1, 2, or 3 with authorization and/or encryption):
the alert (event) trigger threshold value must be specified;
g) WMI counter limit (e.g. available disk space, RAM or CPU usage):
the threshold value must be specified as well;
h) schedule: actions executed according to the schedule;
i) change of devices connected to physical switch/router ports;
j) alerts history.
3. Monitoring:
a) device status, TCP network services, SNP or WMI counters.
4. Reports:
a) printing cost analysis;
b) toner/ink level analysis;
c) total network traffic for individual devices.
5. Graphic Representation:
a) managing an unlimited number of device visualization panels;
b) freedom of device positioning within a panel and drawing relationships between objects;
c) custom panel background color/image, size of icons/connections between devices, and detail displaying;
d) network infrastructure map generation;
e) network traffic visualization on individual ports of network devices.
6. Other:
a) device management via http/https/SSH/Telnet;
b) resource inventory of devices (allows for specifying additional attributes and creating relationships):
associating a device with an existing resource;
c) remote installation of the * .msi file is possible for both in- and off domain devices.
How to turn on a computer over the local network using ITManager console (Wake on LAN)
Use the Wake on LAN (WoL) function
ITManger system administration console allows you to send a PC wake-up command for each registered ITManager agent. A window containing information about the computer's available network interfaces (IP address and MAC address) will be displayed. After selecting the target network interface, ITManager will send a wake-up command. We can see the effect of this action in the registered agents list. After a short while, an active agent will appear on the list.
The WoL command is one of the functions included in the ITManager system Automation module. It is commonly used to automatically activate a workstation by a remote application installation task.
.

If you have questions or want to see how the system will work for your company, take advantage of a free consultation.
Make a free appointment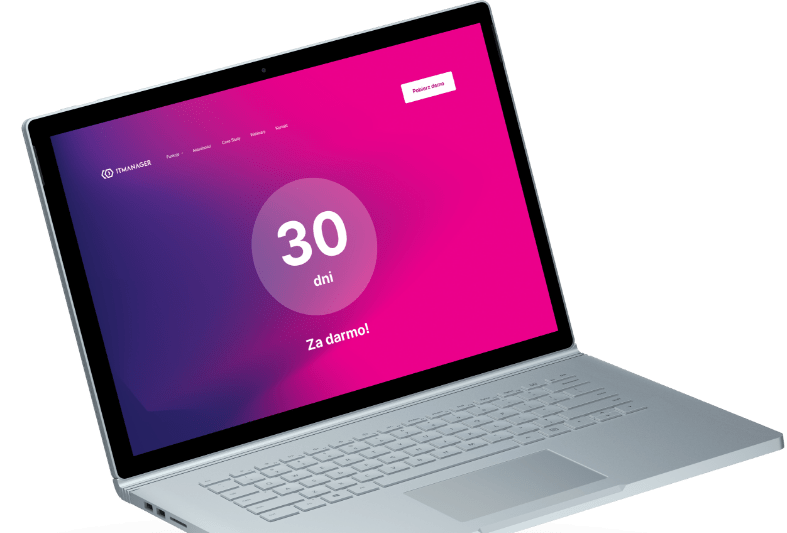 Download the demo
30 days test period full functionality technical assistance own test environment automatic installer.
Download trial