ServiceDesk – functionalities
users' maintenance ticket registration,
dedicated web panels for engineers, managers, and users,
custom ticket categories,
ticket template wizard for selected categories,
automatic ticket handler assignment,
defining the list of statuses and priorities,
SLA times setting and analysis,
full ticket support from any web browser,
notification templates (mail, SMS),
dedicated support lines (tickets forwarding),
maintenance service companies database,
creating a knowledge base for the users,
notification board,
survey maker,
automatic ticket registration via email,
Resources Management module integration.
Description
The ServiceDesk module of the ITManager system allows for flexible communication between the users and the IT team. The ServiceDesk module in its basic configuration guarantees quick launch of the incident management ticket registration process. You can add configuration steps, such as dedicated support lines, actual time tracking for ticket handling by engineers, and service management (SLA), in accordance with the future organization requirements.
At the customer's request, additional maintenance service processes can be implemented, such as Problem Management, Knowledge Management, or, as part of a separate module, WorkFlow. Resource Management module integration provides information on resources related to the ticket submitter (such as hardware parameters, location, warranty period, or a dedicated maintenance service company). Thanks to the experience of our deployment team, the client receives a tool that helps manage the ServiceDesk team and support users in accordance with the best ITIL practices.
Benefits:
system support for the tickets registration,
ticket progress analysis,
Resources Management module integration,
dedicated support lines for handling tickets (line I, II, and III),
maintaining high standards of service availability (SLA analysis),
review of the most common types of tickets (infrastructure weak points analysis).
Access Management
Having consulted the public sector and commercial customers, we decided to create a dedicated Access Management module. In accordance with the GDPR recommendations, the system ensures the correct implementation of the process of granting and revoking permissions to IT systems or data sets.
If you have questions or want to see how the system will work for your company, take advantage of a free consultation.
Make a free appointment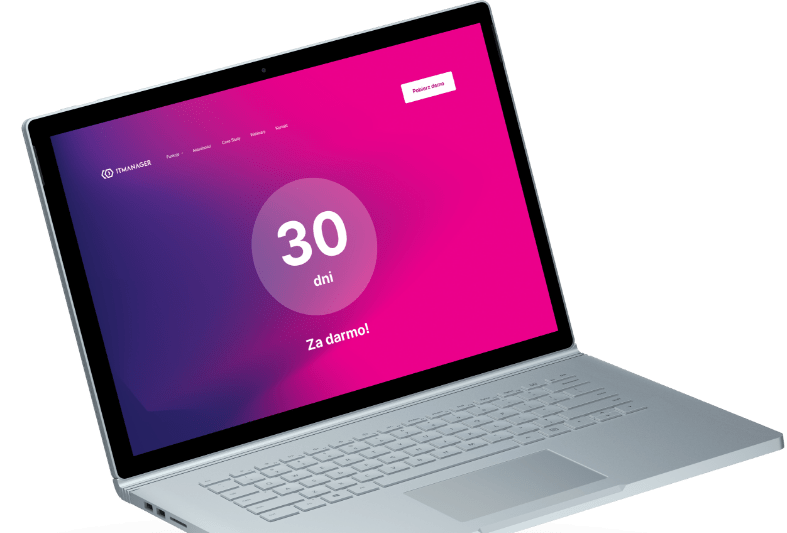 Download the demo
30 days test period full functionality technical assistance own test environment automatic installer.
Download trial