secure three-tier architecture based messenger for organizations, with encrypted communication
based on TLS 1.2 (formerly SSL)

Solution
Message Exchange
Secure three-tier architecture with encrypted communication based on TLS 1.2.
Central Management
Accounts and settings control using the management console website.
Chats
Individual and group chats. File transfer.
Calls and Conference Calls
Audio-video calls and conference calls.
Notifications
Incoming calls and unread chats/messages notifications.
Tools
File transfer, history search, private chats, dynamic groups chats.
Management Console
What It Is?
A light, intuitive web solution that allows for easy user accounts management. User accounts can be created within application (locally) or imported from a directory service (including Microsoft Active Directory or similar).
DashBoard
Enables quick analysis of statistics and of the current tool utilization within the organization, using the console built-in active Dashboard and an intuitive navigation menu.
User Management
The administrator can leverage a set of user management mechanisms, including activation; permissions granting (user, operator, administrator), both with one click and in bulk (e.g. using a group or filter); user profiles browsing and editing user (including contact details imported from a directory service).
Notifications and Welcome Messages
ITManager distinguishes itself among other systems of a similar class with the choice of notification types, with rich formatting, graphics/attachments capabilities, and ability to target a group or individual system users.
Configuration
Using the tool, you can configure and customize the entire system, as well as search for and archive system data in an intuitive and user-friendly manner.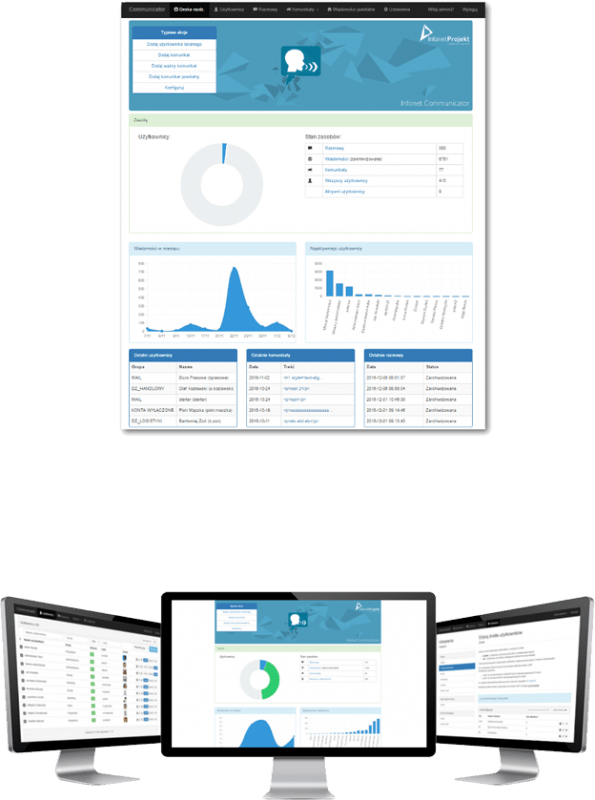 Client
What It Is?
The client shows a list of contacts activated by the administrator for the organization that can be grouped or filtered, including by status or group. The client application consumes little system resources and serves as a natural component of the operating system. Consequently, it becomes a natural work companion for the users.
Simple Interface
A simple, intuitive interface, enriched with clear iconography, facilitates the organization's employees training on the tool usage.
Robust Functionality:
– private chats
– dynamic groups chats
– audio-video calls
– audio-video conference calls
– receiving notifications from the administrators
– file transfer between users
– history overview
– and much more
Statuses
Users can define their own statuses (with indicators and text descriptions) and personalize the tool.
If you have questions or want to see how the system will work for your company, take advantage of a free consultation.
Make a free appointment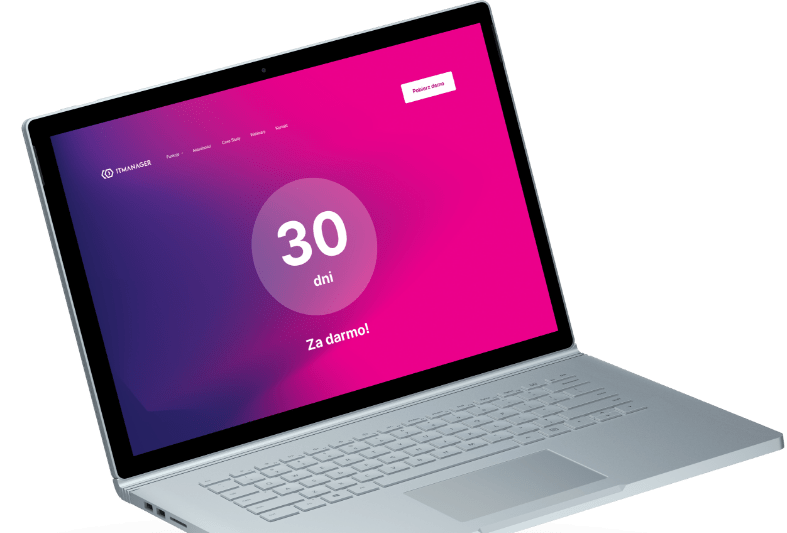 Download the demo
30 days test period full functionality technical assistance own test environment automatic installer.
Download trial